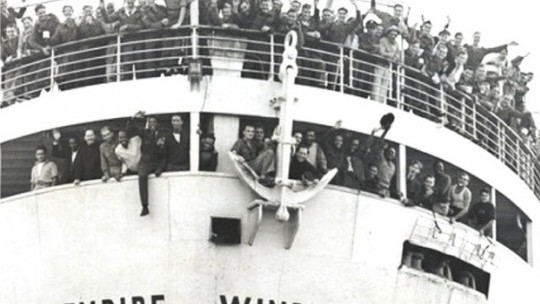 Members of the Windrush generation are being asked to share their memories of arriving in the UK for a film to celebrate Windrush Day on June 22.
It will mark the 75th anniversary of the arrival of the Empire Windrush at Tilbury Docks, Essex, in 1948.
People's personal stories and photos could be included in the film, which will be broadcast from the world-famous billboard at Piccadilly Circus.
Organisers of the project need to receive submissions by June 10.
They will then be curated by the Cultural Institute for Radical Arts, along with the Black Cultural Archives, BCA in Brixton, who are producing the film.
Lisa Anderson, managing director of the BCA, said they wanted to "honour, empower, and give a platform to the memories of the Windrush generation and their families".
The presentation of the film will follow the launch of a digital work by artist Sir Frank Bowling, marking the 70th anniversary of his arrival in England from British Guiana, now Guyana, in 1953, at the time of Queen Elizabeth II's coronation.
---