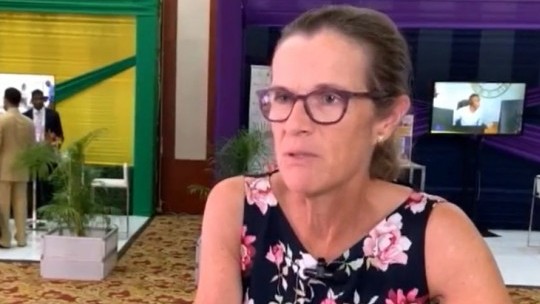 Judith Slater, British High Commissioner to Jamaica
British International Investment (BII) is pumping US$10 million into private equity fund SEAF, to support small and medium sized enterprises (SMEs) in the Caribbean.
British High Commissioner to Jamaica, Judith Slater, says this is the first major investment by BII since 2000.
The entity returned to the region in October.
Speaking with Radio Jamaica's business reporter Javaughn Keyes at the Invest Jamaica Conference in Montego Bay, St. James, Ms. Slater said the focus will be particularly on SMEs in the area of sustainability.
"[The BII has] an expert here, based out of Jamaica, who will be looking for these projects. So people that have projects that they think are investable, it's for them to come to see and explain. Do their pitch, if you like, and the decisions will then be made by SEAF," she disclosed.
BII's investment brings the fund to US$54 million.
---