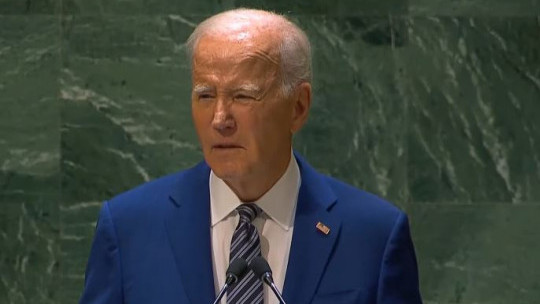 US President Joe Biden on Tuesday told world leaders at the annual UN General Assembly in New York that they must stand together against Russia.
Mr. Biden said the world must remain united in defending Ukraine against Russian aggression, warning that no nation can be secure if "we allow Ukraine to be carved up".
As the US president tried to rally support for Kyiv's effort to repel a nearly 19-month-old Russian invasion that has no end in sight, he argued that Russia is counting on countries to grow tired of the prolonged conflict, which will "allow it to brutalise Ukraine without consequence".
Ukrainian President Volodymyr Zelensky is among the nearly 200 heads of state at the meeting.
Turning to climate change, President Biden said he is treating the issue as an existential threat, adding that the world needs to reduce its dependence on fossil fuels.
---