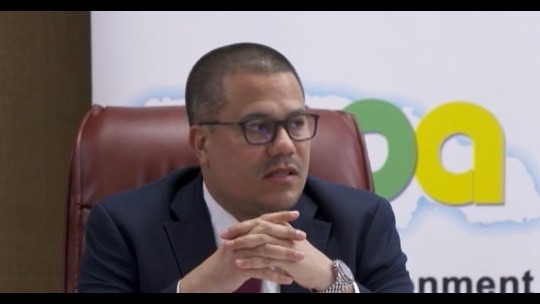 Senators Matthew Samuda
By Halshane Burke
The government is hailing the achievements of the ban on some plastic products.
Senator Matthew Samuda, Minister with responsibility for Climate Change, spearheaded the ban on single use plastics in January 2019.
Speaking with Radio Jamaica News, Senator Samuda said while there is no one single perfect policy prescription, important benchmarks have been achieved in the first phase of the ban - a "huge victory" in reducing plastic waste by "several million tonnes".
He said the ban on styrofoam lunch boxes and cups, plastic straws, and plastic bags between 22 to 24 inches has been largely successful despite there being "some leakage at the ports" in recent time.
The minister said the National Environment and Planning Agency (NEPA) has more than 50 prosecutions in relation to that leakage.
According to Minister Samuda, new fines are coming to tackle leakages occurring at the ports.
He said the current $50,000 fine under the Natural Resources Conservation Authority (NRCA) Act is insufficient, so work is ongoing to ensure new fines can come into effect this calender year.
---