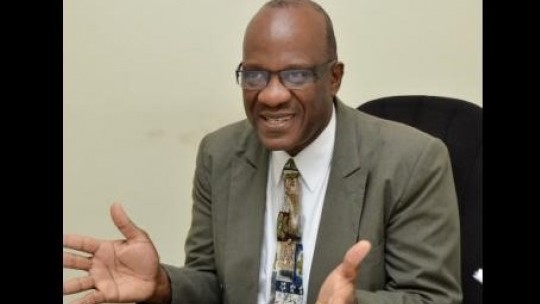 Hugh Faulkner
The Independent Commission of Investigations (INDECOM) has expressed concern about the use of lethal force by the police when dealing with persons of unsound mind.
INDECOM Commissioner Hugh Faulkner raised the issue at a media briefing on Thursday morning.
He said four mentally ill people have been shot by the police since the start of the year. Three of them died.
"These are incidents being investigated by INDECOM and, let me be clear, they do not represent the sum total of JCF involved incident with the mentally ill. But the mentally ill is a special category of persons in that their mental faculties are not at the optimum, and so we have to be the eyes and ears of the mentally ill," he insisted.
Mr. Faulkner reported that 16 mentally ill people were shot by the police last year, resulting in eight deaths.
"It is for this reason that, again, we emphasize that all steps must be taken to de-escalate any threat posed without deadly force; and I accept that there may be circumstances when lethal force is required. But as a course of action, all steps must be taken to utilise non-lethal methods to subdue, to disarm, where appropriate," he told the media briefing.
The INDECOM Commissioner noted that body worn cameras should be a feature of the newly formed joint anti-gang task force to "assist in any investigative steps taken in the event of an incident" with gangs and gunmen.
The anti-gang task force, which is a collaboration between the Jamaica Constabulary Force and the Jamaica Defence Force, was launched last week.
---