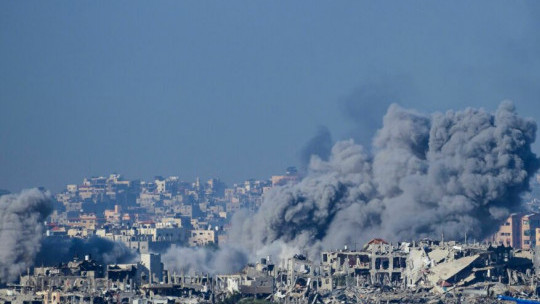 A deal to release hostages taken from Israel by Hamas in exchange for a pause in fighting in Gaza could be announced as early as Tuesday.
Earlier, a Hamas leader said the group was "close to reaching a truce agreement".
The deal would call for the release of 50 women and children hostages and a four-to-five day pause in fighting.
Three Palestinian prisoners in Israel would be freed for every civilian hostage that is released.
The Israeli military has "completed the encirclement" of the northern Gaza city of Jabalya, with strikes on the region targeting tunnel shafts and killing dozens of militants.
The World Health Organization said it was "appalled" after Israeli tank fire hit the Indonesian Hospital in northern Gaza, killing 12 people.
Israel maintains that it was responding to enemy fire and was "in complete compliance with international law".
---