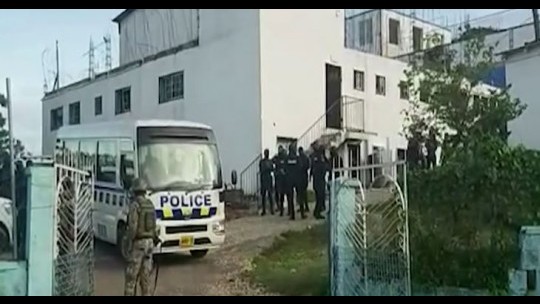 Assistant Commissioner Clifford Chambers, head of the Area One Police
Twenty-four children from the Qahal Yahweh religious group in Paradise, St. James are being interviewed by the Child Protection and Family Services Agency (CPFSA) after they along with 15 adults were removed during a joint operation on Wednesday morning.
The children are being interviewed in the presence of their parents and guardians.
Assistant Commissioner Clifford Chambers, head of the Area One Police, said the children are to be taken before the Family Court by Thursday.
ACP Chambers said the operation which involved the CPFSA, security forces and other government agencies was conducted after they received credible information that children were being deprived of basic amenities, including education.
"They were housed in a communal living that is not conducive to the wellbeing of the children. Those who attained the age of 16 were forced [into] "marriage" because the person who conducted the ritual is not a registered marriage officer," he revealed.
ACP Chambers said the children were also found to be physically, emotionally and verbally abused, "among other atrocities".
He warned that charges are likely to be laid against some of the 15 adults removed from the religious compound.
Wednesday's operation follows a similar raid in 2019 when the security forces were met with resistance as they attempted to remove children from the property.
That operation came due to reports of child abuse and young girls purportedly being married to grown men.
During the heated stand-off between members of the St. James police and worshippers, the leader of the religious group was taken into custody and several children removed from the compound.
---