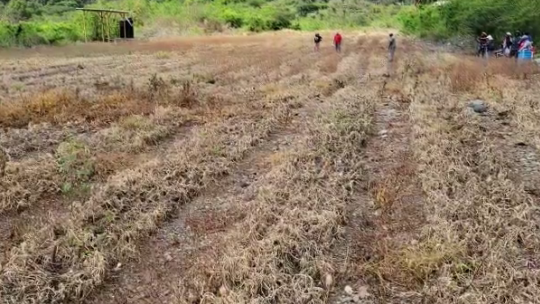 By Halshane Burke
Scores of onion farmers in St. Thomas are upset about their inability to find markets for hundreds of pounds of onion.
The farmers say acres of onions are going to waste because they are unable to reap the crop.
"Onion jack up outta country yah. We need market, we need sale, we need people fi come out. We affi a sleep a bush day and night in order fi earn supm. We a poor people, we need help," one farmer complained bitterly.
Some 30 farmers staged a protest Monday afternoon, calling for the authorities to provide assistance.
"They encourage us to plant what we eat and grow what we eat. We are planting quality onions, but yet still, we can't get our onion to leave the field, so we need some kind of justice on what we grow that we can build this country and not bring this country underneath the ground," said Clayon Smith, another farmer.
---