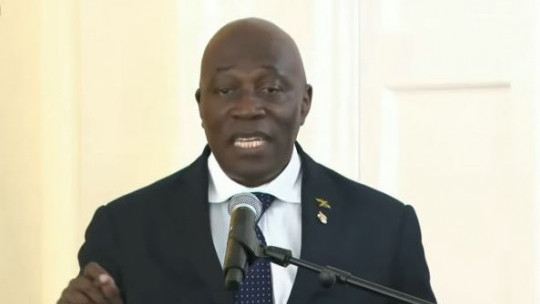 Bryan Sykes
By Kimone Witter
Jamaica's parish courts are officially backlog free.
This is according to Chief Justice Bryan Sykes, who said the feat has been achieved two years ahead of schedule.
He reported that the active case load for parish courts is now below three per cent, which is better than the international standard by two per cent.
"There are no other courts in the region - not in the Caribbean, not in Central America, not in South America - that have achieved that for courts at that level," he said, adding that this has placed Jamaica in the position where it can now lower the time standard to clear cases.
According to current data, 77 per cent of cases in the parish courts are disposed of in less than 12 months. But Justice Sykes said this will be revised downwards to nine months.
He was speaking Monday morning at a swearing-in ceremony for Judges of Appeal, Puisne Judges and Masters-in-Chambers at King's House.
---