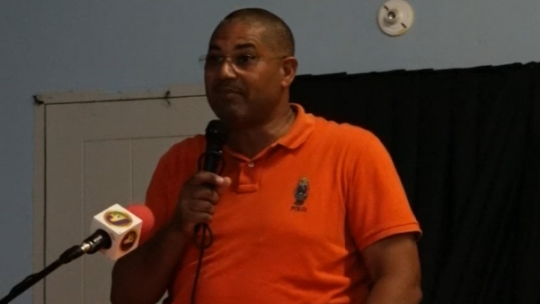 By Racquel Porter/Warren Bertram
Mikael Phillips, Member of Parliament for North West Manchester, is contending that the parish lacks political leadership.
Mr. Phillips says he is not seeing the necessary level of commitment to the respective constituencies controlled by his counterparts in Jamaica Labour Party.
"It's a serious time in the parish of Manchester. The Manchester I came and saw 14 years ago is not Manchester we have now. The Manchester I know as a youth going up to Bellefield to my great-grandmother is not Manchester that we have now. But when PNP did control three of the four seats, Manchester never stay so," he suggested.
"But it will stay like this if you have two or three missing Members of Parliament who win them seats but is nowhere to be found, only on social media," said the Manchester North Western MP.
Mr. Phillips argued that the role of Member of Parliament requires significant work at the grassroots level.
"MP work is not phone work or photograph weh yah tek and ah post. MP work is being on the ground with the people, listening to the people, responding to the people. So what the parish really need is leadership because the police dem alone can't do it. The paster dem alone can't do it. The teacher dem alone can't do it. So me ah seh to my other colleague dem who represent the other party... come pon di ground man."
---