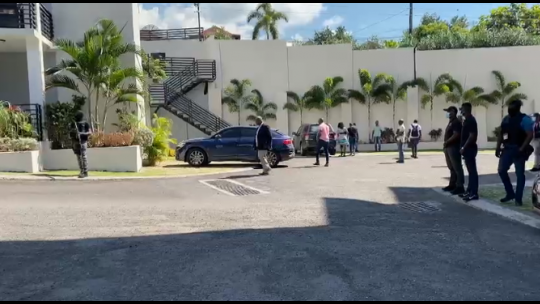 The police are searching the Millsborough, St. Andrew home of former wealth advisor, Jean-Ann Panton, who confessed in a statement to defrauding investors at Stocks and Securities Limited (SSL).
Officers from the Counter-Terrorism and Organised Crime Branch (C-TOC) have cordoned off the apartment complex.
The attorney for Ms Panton, Tamika Harris, is also at the scene.
Our news team is on location and will continue to monitor this development.
---