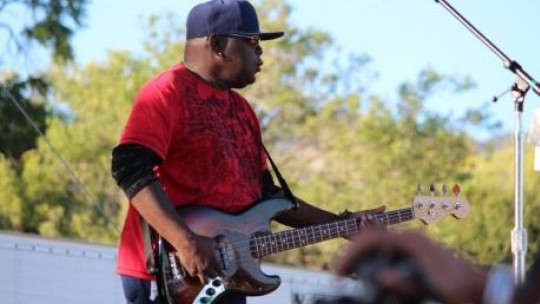 Legendary bassist Robbie Shakespeare, of musical duo Sly and Robbie, has died.
Shakespeare had reportedly been ailing for some time.
He was living overseas and was in hospital in Florida.
Robert "Robbie" Shakespeare was born on September 27, 1953 and is regarded as one of the most influential reggae bassists.
As part of Sly and Robbie, Shakespeare worked with various reggae artistes such as U-Roy, Peter Tosh, Bunny Wailer, Dennis Brown, Gregory Isaacs and Yellowman.
They were also the '80s go-to producers for international stars such as the Rolling Stones, Bob Dylan and Grace Jones.
In the early 1990s, Sly and Robbie introduced a novel sound with the hits Bam Bam and Murder She Wrote by Chaka Demus & Pliers.
In reacting to news of Shakespeare's death on Twitter on Wednesday afternoon, Culture and Entertainment Minister Olivia Grange said she was in shock.
She said Robbie and Sly have been among Jamaica's greatest musicians.
The duo, she noted, took bass playing and drumming to the highest level as they made music for themselves and for many other artistes locally and internationally.
According to the minister, Shakespeare's loss will be severely felt by the industry at home and abroad.
In July last year, he had placed number 17 on The 50 Greatest Bassists of All Time list, compiled by Rolling Stone magazine.
The duo has also won a Grammy award for the album Friends.
Prime Minister Andrew Holness on Wednesday afternoon paid tribute Shakespeare and expressed condolences to the "family, friends and many fans".
Mr. Holness, who spoke in an interview with Radio Jamaica's Two Live Crew, recalled popular works such as Mission Impossible and Taxi Connection, calling them "era-defining".
Musicologist Dennis Howard also expressed sorrow at Shakespeare's death, saying it is a major loss to reggae music.
"Sly and Robbie are world-renowned and Robbie Shakespeare is among the best bass players in popular music, period," he asserted.
"He has worked almost everybody that you can think of - from jazz artistes, to pop artistes, to country, and has made some of the biggest songs in Jamaica from a perspective of reggae music and dancehall. [He] also has contributed in a big way to popular music by working with the likes of Bob Dylan, Cyndi Lauper, Grace Jones, just to name a few."
Mr. Howard lamented that Jamaica had lost "so many of the legends" during the pandemic period.
---