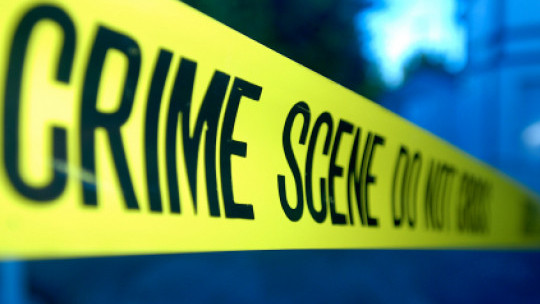 Senior Superintendent Kirk Ricketts, head of the St. Andrew South Police
By Kimone Witter
Crime scene investigators were kept busy over the last 24 hours processing scenes in four police divisions which left six people dead.
Four of the deceased are women.
The incidents, all of which were double shootings, occurred in Manchester, St. Andrew South, Kingston Western and St. Catherine North.
Among those killed are Sophia Drummond and her daughter Dominque Duhaney who were attacked at the entrance to the National Solid Waste Management Authority's facility on Spanish Town Road.
Both were food vendors of Manley Meadows, Kingston.
The bodies of the women, with bullet wounds, were found sometime after 5 o'clock.
Senior Superintendent Kirk Ricketts, head of the St. Andrew South Police, said the mother and daughter were often found outside the NSWMA facility where they sold hot beverages and breakfast to truckers.
He said a motive has not been established for their killing but "detectives are working assidiously to get to the bottom of this".
Two killed in Spanish Town
Two higglers were also shot dead near a bus stop in McCooks Pen, Spanish Town, St. Catherine on Monday morning.
The deceased are 55-year-old Derran Kepple of Big Lane in McCooks Pen and Angella Weatherburn, of a West Kingston address.
It's reported that about 4:45 a.m., the couple, who operated from Coronation Market, was awaiting transportation when gunmen struck.
Mr. Kepple and Ms. Weatherburn were reportedly forced behind the bus stop and shot.
Residents reported hearing explosions.
The bodies were discovered about 6 o'clock.
Kingston Western shooting
Radio Jamaica News was also informed that a man and a woman were shot outside a complex at Orange Villa in the Kingston Western Police Division on Sunday.
The woman was later pronounced dead, while the man escaped serious injuries.
It's reported that sometime before 11 p.m., they arrived at their complex when they were approached by men who opened fire at them.
Manchester
The deceased has been identified as 29-year-old shop operator Johnoy Channer, otherwise called 'Nunu Puss'.
A 35-year-old man was shot and wounded.
---