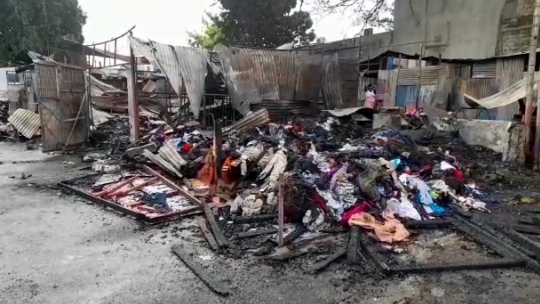 Spanish Town Mayor Norman Scott
By Warren Bertram
Spanish Town Mayor Norman Scott is calling for the government to urgently assist vendors affected by the early morning fire in the market district at Cumberland Avenue in the town.
Mr. Scott said a number of the vendors had just purchased goods in preparation for the upcoming school graduation season.
He urged the government, whether through the Ministry of Social Security or otherwise, to "step in and give a helping hand because this is these people's livelihood and it is what they depend on".
Mr. Scott said the fire victims have been severely handicapped as they are now out of employment.
It's understood that the fire started about 2:40 Wednesday morning.
Assistant Superintendent from the Spanish Town Fire Station, Garnett Douse, said more than 15 shops were destroyed, while others were damaged by the fire.
Firefighters from Spanish Town and Portmore battled the blaze.
The cause of the fire has not yet been determined.
---