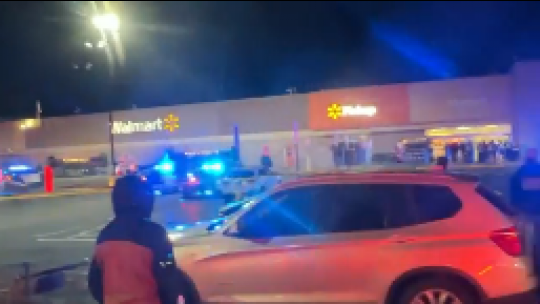 A longtime manager at a Walmart store in the US state of Virginia has been identified as the shooter in Tuesday night's tragedy that left six people dead and and six others injured.
Officers were called to the busy branch in Chesapeake after the gunman opened fire on colleagues in a staff room.
Officials said he then turned the gun on himself and died of a self-inflicted gunshot wound.
There is no clear motive for the shooting and police are not searching for anyone else in connection with the attack.
The police have identified the gunman as 31-year-old Andre Bing.
They say he was armed with a handgun as well as multiple magazines.
Of the six injured, two are known to be in critical condition while one is in stable condition.
---