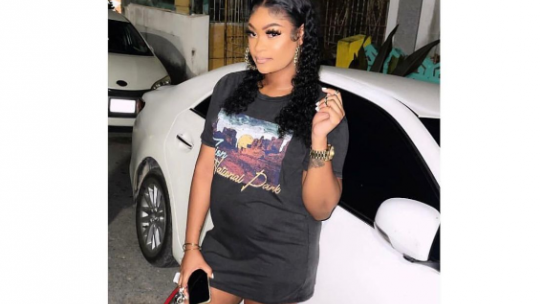 By Clinton McGregor
Jody-Ann Jackson, the 28-year-old woman accused of hiring a contract killer to carryout a deadly attack in Port Antonio, Portland, on Labour Day, was remanded Friday when she appeared in the Portland Parish Court.
Miss Jackson, who was charged with two counts of murder and shooting earlier this week, is to return to court on June 13.
Shadae Pink, 28, of Campbell Avenue and 23-year-old Kieno James, of Johns Town district, were shot dead at a gathering on May 23.
It's reported that the victims were among a group of people playing dominoes on Campbell Avenue in Port Antonio, sometime after 11 p.m. when a car drove up.
A man alighted and opened fire on Miss Pink, who was the intended target.
Mr. James was also wounded.
Both were later pronounced dead at hospital.
Investigators say Miss Pink, who was in an advanced stage of pregnancy, was targeted as part of a love triangle.
Investigators further allege that Miss Jackson, who is also pregnant, drove the hired killer to the scene and pointed out Miss Pink.
The get-away vehicle was later seized in St. Mary.
---