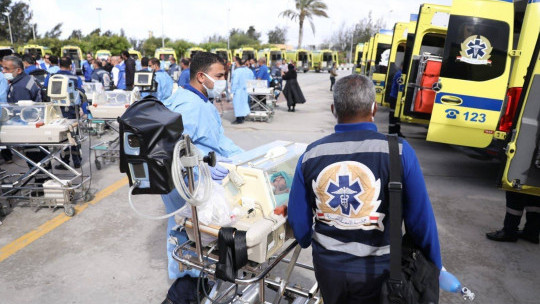 A group of 28 premature babies evacuated from Gaza's biggest hospital were taken to Egypt for urgent treatment on Monday.
The newborns had been in north Gaza's Al Shifa hospital, where several others died after their incubators were knocked out amid a collapse of medical services.
Israeli forces seized the hospital last week to search for what they said was a Hamas tunnel network built underneath.
The babies were transported on Sunday to a hospital in Rafah, on the southern border of Gaza, ahead of transfer to Egypt.
Eight infants have died since doctors at Al Shifa originally raised an international alarm this month about 39 premature babies at risk from a lack of infection control, clean water and medicines on the neo-natal ward.
???????
---