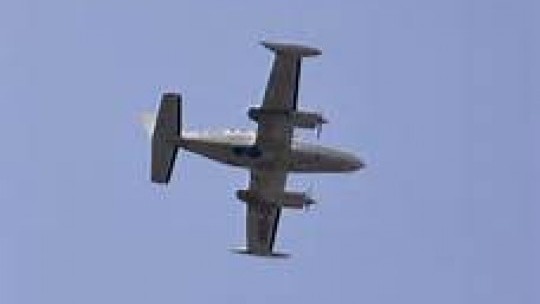 RJR Correspondent's report from Commission of Enquiry - 1971
[NOTE: Click on the arrow above to access audio]
Momentum is growing in Jamaica and elsewhere for a more liberal approach to be adopted towards the growing and possession of ganja (marijuana).
That is a far cry from the traditionally stringent approach by the police and the courts in Jamaica.
In one instance, circa 1970, a ganja smuggling case was being tried in Montego Bay when the main evidence in the case, a Cessna plane used to transport the drug, disappeared.
A Commission of Enquiry, chaired by Justice Ronald Small, was appointed to examine the circumstances surrounding the disappearance.
The RJR Correspondent in St. James reported from the enquiry that "among those giving evidence was the Resident Magistrate for St. James, Mr. Boyd Carey, who told the Commission that the plane had been tendered in evidence in the case, and that no pronouncement had been made on it."
According to Mr. Carey's evidence, "during the ganja case trial the court visited the airport and saw the aircraft." It was on December 31st that he was informed that the plane had disappeared.
"The Resident Magistrate confirmed that no release for the aircraft had been issued at any time," according to the report.
[NOTE: Click on the arrow ahead to access audio]
---