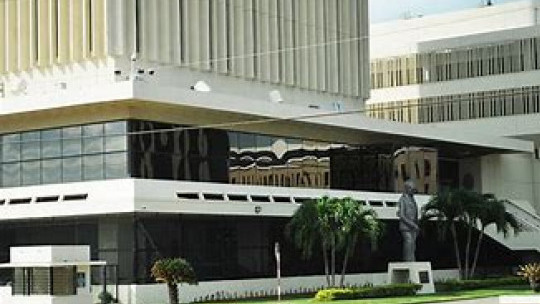 Chevanese Morais, Division Chief for Banking & Currency Operations, Bank of Jamaica
By Javaughn Keyes
The Bank of Jamaica has given an update on the faulty banknotes which some members of the public have received.
Days after the new banknotes were released to the public, one person disclosed on social media that she had received a banknote with its structural integrity compromised.
That gave rise to significant public debate concerning whether this was a wider problem.
Chevanese Morais, Division Chief for Banking and Currency Operations at the BOJ, disclosed that in the months since the introduction of the bank notes into general circulation, only five defective notes have been detected.
"Those faults emanated from the manufacturing process," and "we haven't received any such faulty notes since about May," she reported.
She disclosed that the manufacturer has identified "what the fault was" and arising from that, measures have been put in place "that would manage the risk of any future faulty notes."
The Bank of Jamaica has also drafted protocols, in collaboration wit the commercial banks, to guide how a recurrence of such a "bad notes" problem would be handled, she explained.
Those protocols are now being finalised with the Jamaica Bankers Association.
---