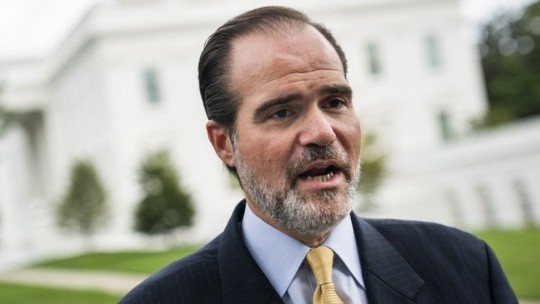 Inter-American Development Bank president Mauricio Claver-Carone could be removed, as directors are reportedly nearing consensus following an independent ethics investigation.
Reuters sources say the vote could take place as early as today.
Legal firm Davis Polk revealed on Monday that it found evidence that the IDB president engaged in an intimate relationship with a staffer.
The IDB's board hired the firm to investigate allegations leveled against Mr Claver-Carone in a whistleblower email at the end of March.
According to Reuters sources, the report cited examples of abuse of power by the IDB president, including his dismissal of some bank employees that investigators believed were in retaliation for various personal conflicts.
In a statement, Mr Claver-Carone said the investigation did not substantiate the false and anonymous allegations made by the whistleblower.
---