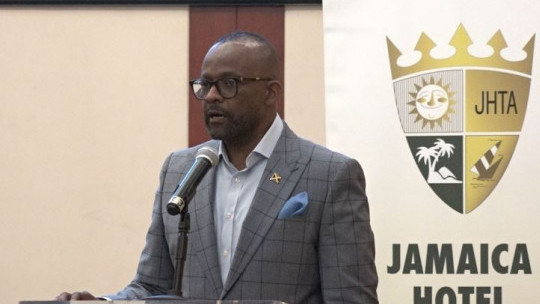 Tourists are increasing the sum spent on arrival in Jamaica.
Director of Tourism Donovan White said the spend per night has moved up by more than US$20.
"Our visitors are staying slightly longer in the destination, which is good. But they're also spending more. Spend is up around about $183 per night per visitor in the destination," he revealed.
That's moving from an average of about US$160 per night per visitor.
He said projections for this year are encouraging, as 3.88 million visitors are expected by December, with an estimated spend of US$4.2 billion.
For 2024, those numbers should grow to 4.59 million visitors and $4.3 billion in earnings, and by 2025, Mr. White said tourism officials anticipate the country will achieve its stated goal of achieving five million visitors to the destination and earning more than $5 billion.
He was speaking at the JAPEX tourism trade show in Montego Bay, which ended on Wednesday.
---