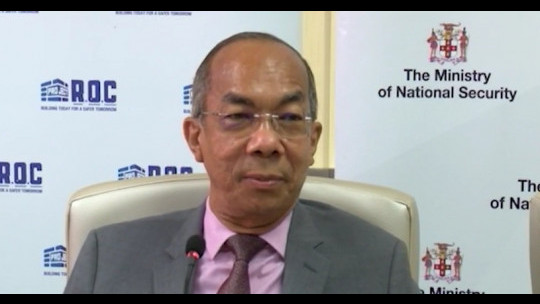 Dr. Horace Chang
By Nakinskie Robinson
National Security Minister Dr. Horace Chang says the first phase of the government's crime fighting strategy has proven effective in increasing collaboration in violence-prone communities.
He was speaking on the weekend during a tour of Parade Gardens, Central Kingston, which forms part of the Project STAR (Social Transformation and Renewal) intervention programme.
Dr. Chang said with the help of Zones a Special Operation, the police have been able to "create a safe space" for citizens to move freely in their communities and to work with each other.
"The majority of the people in these communities are not criminals, you know. There are few who create the social dysfunction. Once the police move in, you get order and the people work again, because they used to go to school together, they live near to each other, and they work together. And that's what we're hoping to do with this kind of operation and the partnership we designed to reinforce that," he asserted.
Dr. Chang said Project STAR will be extended to other volatile communities to help quell violence and rein in violence producers.
He said this will ensure that both government entities and private sector groups who want to invest in these communities can do so freely and successfully.
Dr. Chang touted Project STAR for adding value though their resources, by providing job placement and other initiatives in these communities to ensure effective and sustainable transformation.
---