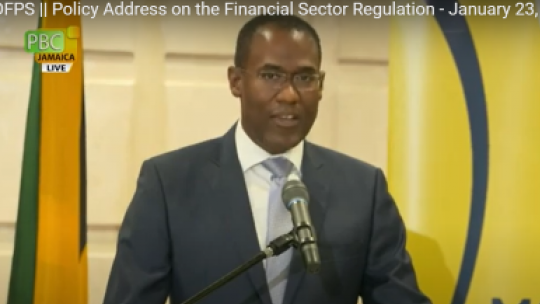 Documents provided by the investment firm Stocks and Securities Limited reveal that the company, now at the centre of a major fraud scandal, has some amount of insurance coverage, according to Finance Minister Dr Nigel Clarke.
Following the revelation of a multi-million dollar fraud scheme at the company, questions have been swirling about whether investors' funds were insured.
Dr Clarke, who was asked about the matter at a press conference on Monday, said SSL had indicated that it has insurance coverage for fraud, valued at US$1 million.
He was careful to note however that he has not yet independently confirmed the figure.
Reports so far suggest that the extent of the fraud at SSL is far in excess of the value of the insurance fund cited.
Olympian Usain Bolt is reported to have lost US$10 million in the racket.
---