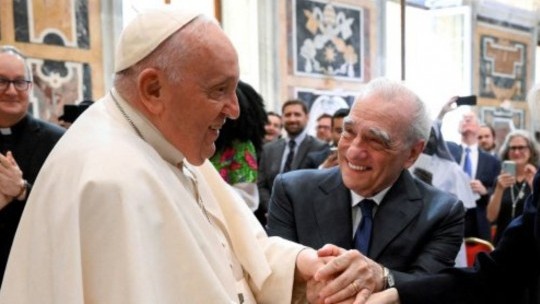 Martin Scorsese has announced a new project centered around Jesus after having a private audience with Pope Francis during a visit to the Vatican in Rome on Saturday.
The Academy Award winner, 80, whose latest film Killers Of The Flower Moon received a nine-minute standing ovation at Cannes, also spoke during a conference at the Vatican called The Global Aesthetics of the Catholic Imagination.
The Hollywood director, along with his wife of over twenty years, Helen Morris, had the chance to meet with the pope, who recently took a day off due to a fever amid health fears.
---