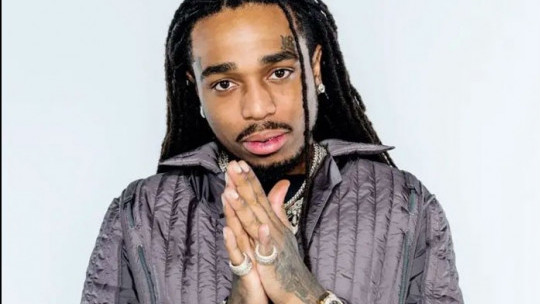 Migos rapper Quavo has released his second solo album, "Rocket Power," a lively and powerful tribute to his late bandmate and nephew Takeoff.
It is Quavo's first full-length release since Takeoff was fatally shot outside a private party at a downtown Houston bowling alley in 2022. The pair join forces on the tracks "Patty Cake" and "Back Where It Begins," released Friday. The latter also features Future.
Young Thug, Babydrill, and Hunxho are also featured on "Rocket Power."
---