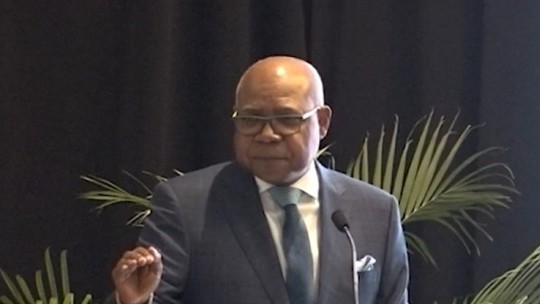 Tourism Minister Edmund Bartlett has pledged to facilitate the expansion of the Tourism Workers Pension scheme to the region.
Speaking at a conference hosted by the Insurance Association of the Caribbean, Mr. Bartlett called for more discussions surrounding increased insurance offerings.
"It is my intention to drive this tourism workers pension plan across the Caribbean, so that every single worker in tourism, all that 2.3 million that I predict to happen by 2024, would become members of this pension plan and would be able to generate perhaps the largest pool of domestic savings in the history possibly of the Caribbean. So I'm prepared to sit with you to look at a tool for the workers," he announced.
Mr. Bartlett also encouraged the formulation of more affordable products to help employees in the sector protect themselves and their assets.
"Agriculture and tourism are the two most vulnerable industries to climate action, but they also are characterised by having 60 to 70% of their workforce being at the lowest end of the employment stream. And therefore when disruptions hit those workers, they are among the last to recover, if at all," he pointed out.
The Tourism Workers Pension Scheme was officially introduced in January 2022.
As at March, the Ministry of Tourism said almost 10,000 hospitality workers are contributing to the scheme, with approximately $400 million in contributions to that point.
The government also backed the fund with a contribution of almost $1 billion.
---