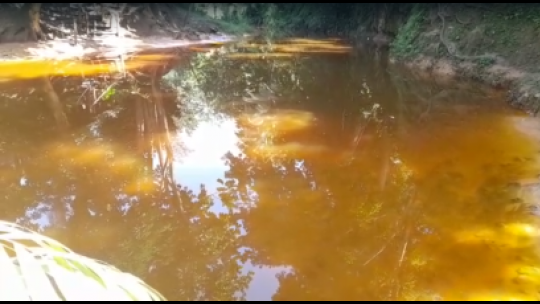 Residents of Kent Village in St Catherine are demanding justice following another fish kill in the Rio Cobre in St Catherine.
It is again being blamed on the discharge of effluent from mining company Windalco.
Andrew Lumley, a local resident, told Radio Jamaica News that he observed dead fish on the river bank and a strong odour from the now discoloured water, late last night.
Bog Walk fisherman Robert Graham, a fisherman from Bog Walk, said his livelihood is severely affected after each fish kill.
Radio Jamaica News reported this week that there was discharge of effluent from Windalco into the river behind the Charlemont Housing Scheme in St Catherine on Tuesday.
Sydney Rose, Councillor for the Treadways division, chastised Windalco and the National Environment and Planning Agency (NEPA) for not alerting residents of the housing scheme and surrounding areas.
On Thursday, NEPA said that a team from the agency would visit the site.
No further information has been forthcoming.
A frustrated Kestonard Gordon, Vice Chairman of the St. Catherine Parish Development Committee, told Radio Jamaica News that Windalco will have to clean the river by itself as residents will not be participating this time.
In response to the latest fish kill, frustrated residents blocked the bauxite railway gate at Bog Walk, preventing the movement of a train for about 45 minutes.
The gate was eventually re-opened by Windalco's security team.
---