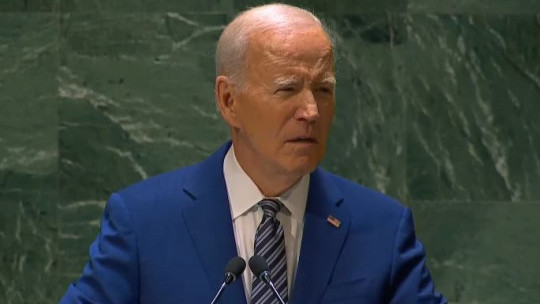 US President Joe Biden has urged the United Nations Security Council to grant permission for the establishment of a multinational police force to help combat gangs in Haiti.
The development follows a commitment from the US last month that it would introduce a UN resolution to authorise Kenya to lead the multinational police force and provide 1,000 officers.
Addressing world leaders at the annual UN General Assembly in New York on Tuesday, Mr. Biden also applauded Kenya and CARICOM for their attempts at returning stability to Haiti.
"The United Nations must continue to preserve peace, prevent conflict and alleviate human suffering, and we embrace nations stepping up to lead in new ways and to seek new breakthroughs on hard issues," he said, thanking the Caribbean Community for "facilitating the dialogue among Haitian society" as well as Kenya's President William Ruto for his willingness to serve as the lead nation of a UN-backed security support mission.
Mr. Biden urged the UN Security Council to "authorise this mission now", adding that "The people of Haiti cannot wait much longer."
---