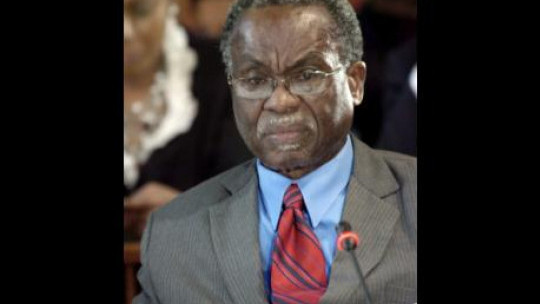 Dr. Lloyd Barnett is a member of the Constitutional Reform Committee
Member of the Constitutional Reform Committee (CRC) Dr. Lloyd Barnett has described as concerning the People's National Party's stance that it will not be supporting the removal of the British monarch without the simultaneous removal of the UK Privy Council.
Dr. Barnett said the statement suggests that the progress of constitutional reform will come to an end unless the governing Jamaica Labour Party indicates a commitment to adhering to the appellate jurisdiction of the Caribbean Court of Justice.
He said it will be extremely difficult for any substantial progress to be made without bipartisan support.
Dr. Barnett explained that constitutional reform is a process.
"We have the King of England as our head of state. The second is that our Constitution is contained in a British instrument made in England. And the third is that our final court of appeal is the judicial committee of the Privy Council, which is a colonial institution. And my postion is, although I support strongly the removal of these three vestiges of colonialism, I say that if I'm tied and I can release two of my limbs or three of my limbs, then the fact that the fourth is not also released doesn't convince me that I shouldn't get the ones that I can have released," he reasoned.
Dr. Barnett was a guest Tuesday on the Morning Agenda on Power 106.
The government will require a 'yes' vote from at least one opposition senator to make the change to a republic.
The PNP has consistently voiced support for the Caribbean Court of Justice as Jamaica's final appellate court, but the ruling Jamaica Labour Party has indicated that its position is not yet final.
---