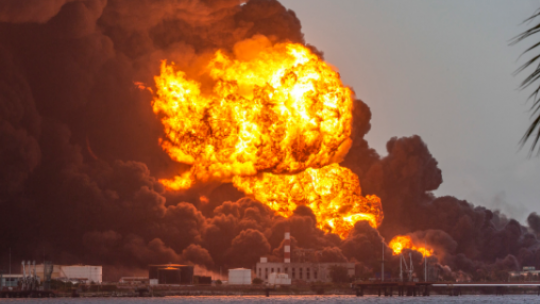 Some media in Florida are reporting that the Cuban government has yet to formally request US assistance for the ongoing massive oil storage facility fire in Matanzas.
Flames engulfed a fourth tank at an oil storage facility in western Cuba on Tuesday as the raging fire consumes critical fuel supplies on an island grappling with a growing energy crisis.
The fire at the Matanzas Supertanker Base has killed at least one person and injured 125 others, with another 14 firefighters still missing.
It also forced officials to evacuate more than 4,900 people and shut down a key thermoelectric plant on Monday after it ran out of water, sparking concerns about additional blackouts.
According to a National Security Council spokesperson, the US government has had general discussions with the Cuban government on the tragic disaster.
---