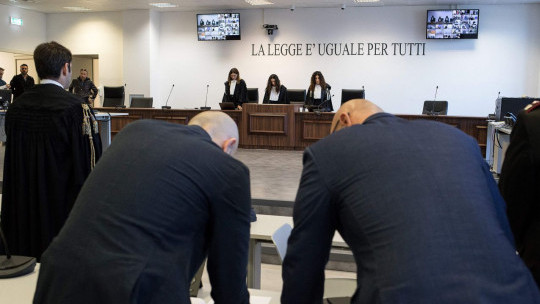 An Italian court has sentenced over 200 gang members to a total of 2,200 years in prison, following the country's largest mafia trial in three decades.
The trial began in January 2021 with over 400 lawyers representing the defendants and some 900 witnesses.
Some 207 mobsters were jailed and more than 100 were acquitted.
Among those tried were 42 women – a record for a mafia trial – of whom 39 were convicted.
The convicted include a onetime Forza Italia lawmaker, a former police chief, a former financial police officer, a former Mayor and two former councillors.
They were affiliated with Italy's notorious 'Ndrangheta crime group and were convicted of mafia association, extortion, bribery and five murders.
---