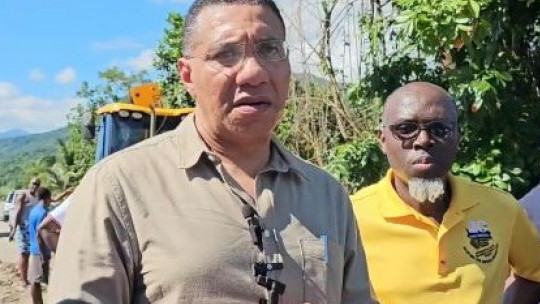 Prime Minister Andrew Holness confirmed on Sunday that most roadways blocked by heavy rainfall over the last few days have been cleared.
"I gather there were 70 odd roads that were blocked; I would say 95 per cent of those roads have been cleared," he reported, to the media while on a tour of affected sections of the eastern parish of St. Thomas.
He added that the relevant agencies have been clearing the debris and doing quick infrastructure repairs, noting that "equipment is mobilised right across the affected areas and work is being done."
He noted however that other places that have been more severely affected and "will require a little bit more than what we are doing here."
---