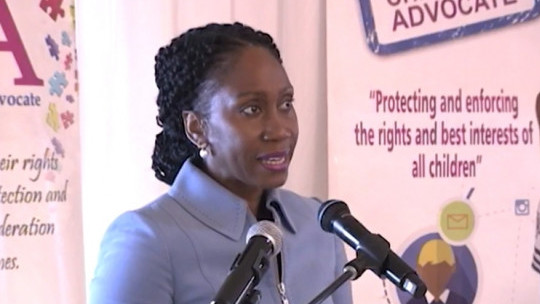 Diahann Gordon Harrison
By Nakinskie Robinson
The Office of the Children's Advocate (OCA) will on Tuesday launch its anti-sexual grooming handbook aimed at preventing sexual exploitation of children.
This comes in response to predators increasing their use of online platforms to engage in inappropriate sexual behaviours towards children.
Children's Advocate Diahann Gordon Harrison says the uptick in cases is unsettling, hence the need for the handbook.
The handbook, she said, will plainly and practically outline what sexual grooming is.
"We tell persons some of the red flags that they can look out for to determine whether it's manifesting, and very importantly, we equip children with the information as to what they should do if they see a situation that looks like grooming, in which they are being targeted or someone they know, another child, is being targeted," she explained.
Mrs Gordon Harrison said the anti-sexual grooming handbook will be made available to educators, Sunday school teachers, parents, community leadership groups and other organisations.
---