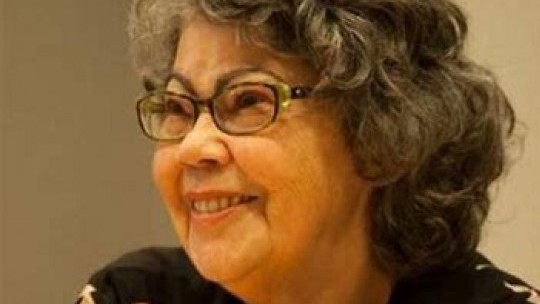 Acclaimed Jamaican author, Oliver Senior, officially becomes the next Poet Laureate of Jamaica today with the ceremony of Investiture under the auspices of the National Library of Jamaica.
She succeeds Lorna Goodison, who has been the Poet Laureate for the last four years and will herself hold that designation from 2021 to 2024.
The National Library of Jamaica sumamrises aspects of the new Poet Laureate's career below:
Olive Senior's writing career has been an unusual combination of the practical and the creative. On the practical side, apart from her years in journalism, she has been Publications Editor of the Institute of Social and Economic Research at the University of the West Indies, and has written two non-fiction books: The Message is Change, in 1972 and the widely popular A-Z of Jamaican Heritage in 1983. She served as Managing Director of Institute of Jamaica Publications and Editor of Jamaica Journal, a magazine which consistently maintained an extremely high standard while presenting the history and culture of Jamaica to its people and the world at large. This dual role demanded an extensive knowledge of the realities of publishing magazines and books in Jamaica, together with an awareness of and sensitivity to the needs and sensibilities of writers.
Her collection of poetry, Talking of Trees published in 1985, explores an inner life, searches for origins and follows threads into a more distant history. In 1987, her anthology of short stories, Summer Lightning was published by Longmans. This collection included prizewinning stories from Festival Literacy Competitions.
Olive has won several awards for her poetry and short stories including the Institute of Jamaica Centenary Medal for Creative Writing in 1979. In 1987 she was given international recognition when she carried off the Commonwealth Prize for Literature. Following that she was awarded the Silver Musgrave Medal in 1988 for her outstanding contribution in the field of Literature. Olive Senior on October 16, 2003 was awarded the Norman Washington Manley Award for Excellence in the field of Preservation of our Cultural Heritage.
In 2005, she was awarded the Musgrave Gold Medal from the Institute of Jamaica for her contribution to the field of Literature.
---