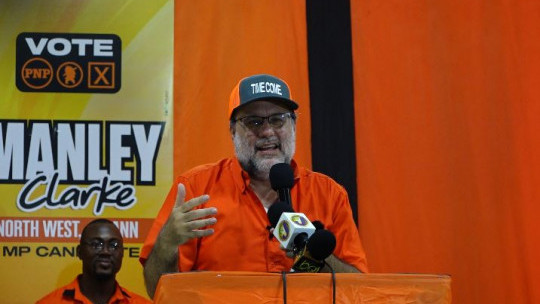 Mark Golding
By Nakinskie Robinson
Opposition Leader Mark Golding has taken another jab at the Andrew Holness led government, chiding it over what he says is the gross mismanagement of the country's crime situation.
Mr. Golding said the People's National Party, when it was last in power, delivered on its promise to protect Jamaicans with limited resources.
He further remarked that the then PNP administration's primary intent was to relieve the country of high debt and inflation brought on by the JLP.
"At the time we were in government last time round, our prime mission was to save Jamaica from financial collapse when the debt of the country was out of control and we had to fix the macroeconomic situation in the country and set it on a path that it can sustain proper development for the people over time. But yet, even with limited resources, the murder rate in the country was 25% lower every year than it has been since 2016 under the Labourite," he argued.
Mr. Golding went further in his criticism of the government, contending that the current Jamaica Labour Party administration cannot be trusted.
"We want a Jamaica where people can trust their leaders, where the leaders lead on integrity and use the resources of the people only for the people. Scandal after scandal after scandal in the last seven years, and half of the scandals have never come out to light or at least not yet," he complained.
He also accused the government of "trying to dismantle the Integrity Commission" because it has started to achieve its objectives of holding public officials accountable.
The PNP president was adressing a ceremony on Sunday to present the party's candidates for the parish of St. Ann ahead of the local government and general elections.
Sixteen candidates were announced to represent the party in the upcoming local government polls across the divisions in St. Ann.
Another four will contest the general elections.
---