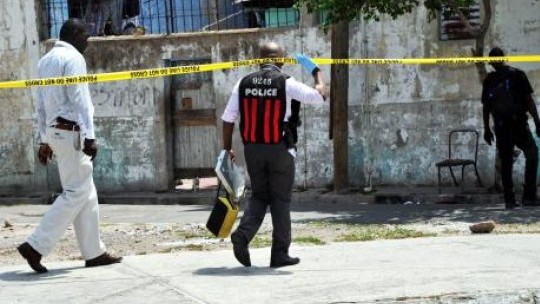 Psychologist Dr. Leachim Semaj
Psychologist Dr. Leachim Semaj says Jamaica's crime problem is a public health epidemic and should be treated as you would any disease.
Dr. Semaj says reducing the crime rate cannot be treated by one broad approach but a series of smaller targeted methods to better tackle the side effects created by the rising crime rate "The same way you treat disease, you look at causality, you look at how it is spread and you look at patient zero...it's not the vaccine that actually ends the virus, its the spread, it is to contain it and cut down the spread."
Dr Semaj says steps such as modernizing the police force to use various methods of surveillance in addition to improving the court systems should be adopted.
Dr. Semaj also contends that sometimes the tribal nature of our political culture often limits the approaches taken by the government, thereby limiting collaboration with important stakeholders.
He says without this collaboration, a reduction in the crime rate will never materialize.
He was speaking on Radio Jamaica's That's A Rap, earlier today.
---