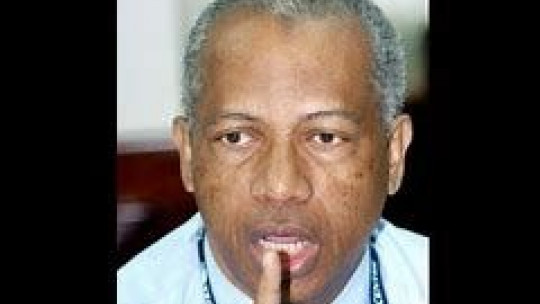 Professor Winston Davidson, one of the most renowned public health experts in Jamaica, has died.
He died Sunday morning at The University Hospital of the West Indies.
Professor Davidson was also telemedicine research pioneer.
He served as Professor of Public Health & Health Technology and Head of the University of Technology School of Public Health and Health Technology.
Minister of Health and Wellness Dr. Christopher Tufton, commenting on his passing, praised Professor Davidson as an advocate for public health and wellness.
Opposition Spokesperson on Health Dr. Morais Guy also expressed deep sorrow at his passing, affirming that Professor Davidson's impact was far reaching on the country's public healthcare development.
Professor Davidson received several honours and awards in recognition of his work including Commander of the Order of Distinction for Services to Medicine in 2003 and the "Pearl Award" for more than 30 years of distinguished and outstanding service to the People of Jamaica.
He also has to his credit over 1 hundred 20 presentations, papers and publications related to: Health Policy, Planning and Organizational issues; Primary Health Care; Drug Abuse Prevention, Epidemiology, Community Development and Telemedicine, among others.
---