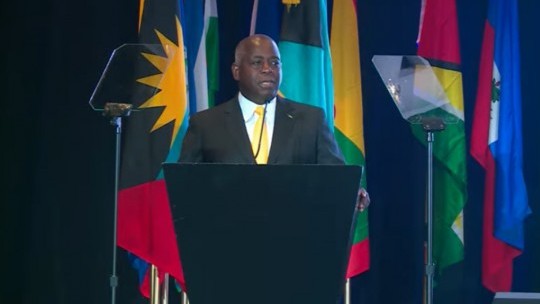 Prime Minister of The Bahamas, Philip Davis, has acknowledged the worsening crisis in Haiti.
He said the tragedy unfolding there poses a substantial threat to The Bahamas and neighboring countries.
Haiti is currently experiencing threats to public security posed by violent gangs, hunger and malnutrition, and political crisis.
Prime Minister Davis said an enhanced regional partnership coupled with Haiti-led solutions could tackle the issue.
More than 500 Haitian migrants have been caught trying to enter The Bahamas illegally so far this year.
Thousands of Haitians have tried to flee the country in the wake of the assassination of Haitian President Jovenel Moïse in 2021 and the ensuing violence and economic challenges.
---