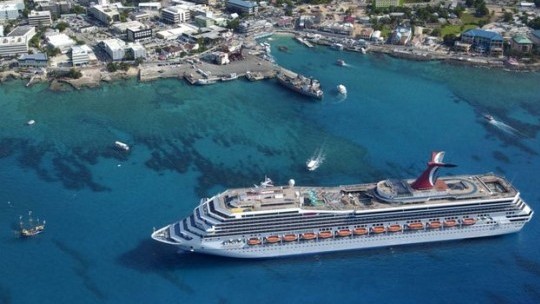 The number of cruise ship passengers visiting Cayman is expected to halve in the next two years, as cruise lines operating mega ships opt for destinations with berthing docks that can cater to the giant vessels.
Cayman's Tourism Ministry said based on information received from cruise lines, projects that just 746,000 cruise passengers will arrive on island in 2024.
That's a drop of 50% compared to the 1.4 million expected to arrive in the British overseas Territory this year, and a 60% reduction on 2019 figures when 1.84 million passengers arrived by ship.
In 2023, which will be the first full year of cruise tourism since the pandemic, it is projected that 1.3 million cruise passengers will enter Cayman.
Tourism Minister Kenneth Bryan said two major cruise lines – Carnival and Royal Caribbean – stated they would be reducing their calls to Cayman due to the country's lack of a walk-on, walk-off facility".
---