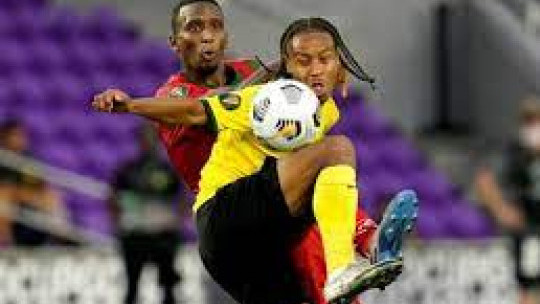 Jamaican forward Bobby Reid has been included in the CONCACAF Nations League League 'A' best X1 following the first set of group stage matches in the competition.

Reid scored the equalizer from the penalty spot for Jamaica to pull them level at 2-2 with Haiti in their League "A" Group "B" game at the National Stadium on Tuesday.

The 30 year old also played all 90 minutes against Honduras in the Reggae Boyz opening group game last week Friday.

Haitian forward Don Louicius who scored a double against the Reggae Boyz on Tuesday has also been included.

Trinidad and Tobago had two players included in midfielder Ryan Telfer and defender Aubrey David. Recent Gold Cup MVP Adalberto Carrasquilla of Panama and team mate José Fajardo have also been included.

The rest of eleven sees the inclusion of two Cubans, one Guatemalan and one player from El Salvador.

The CONCACAF Nations League resumes in October with the Reggae Boyz playing away to Grenada and Haiti on the 12th and 15th respectively in their next two League "A" matches.


---