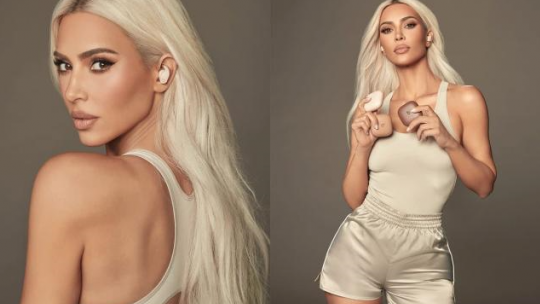 Reality star and entrepreneur Kim Kardashian has teamed with Apple-owned headphone maker Beats, for a custom line-up of skin-coloured Beats Fit Pro earbuds.
The new fashion accessory will be available in three new neutral colors – Moon (light), Dune (medium) and Earth (deep).
Kardashian said the concept was born from her love for neutral colour palettes, and to also show that tech is as much a part of style as clothes.
She added that she wanted to create headphones that would complement her clothing and skin care offerings.
The new "Beats x Kim" earbuds will be available in limited quantities online and in stores and on Amazon.com.
---