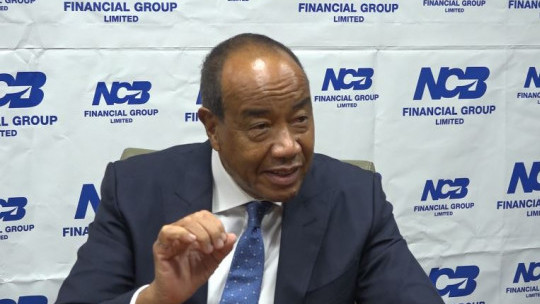 Micheal Lee-Chin
The NCB Financial Group is committing to future dividend payments.
This comes as the company announced Friday that come December, it will make its first dividend payout to shareholders since May 2021.
In an interview with Radio Jamaica's Business Reporter Javaughn Keyes, Chairman of NCBFG Michael Lee-Chin said for an institution like NCB, dividend should be paid consistently.
"And that was part of the discussion we had at the board meeting this morning, that dividend payments should not be optional. And as of now, it will be an imperative that we do everything possible to make sure that dividends are flowing and...increasing overtime," Mr. Lee-Chin insisted.
At the end of a board meeting on Friday, the NCB Financial Group Limited announced that its Board approved an interim dividend payment of $0.50 per ordinary stock unit.
It is payable on December 18, for stockholders on record as at December 4 this year.
---