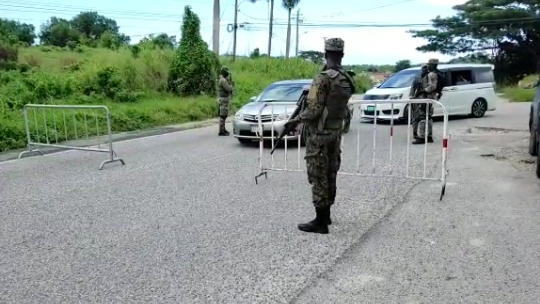 By Racquel Porter
A number of Jamaica's private sector and civil society groups are urging the Senate to vote for the continuation of the states of emergency (SOEs) on the basis that Jamaica recorded fewer murders during the first week of the imposition.
The broad-based grouping of 15 associations, led by the Private Sector Association of Jamaica (PSOJ), is urging the Senate to approve the extension on the condition that the government addresses outstanding key issues critical in achieving full opposition support until January 14 next year.
The groups say data shows 63 people were murdered the weeks before the declaration of the SOEs, compared with 12 since the declaration nine days ago.
Within the parishes and specific zones where SOEs were declared, murders have seen a dip from 21 for the period November 7-14 to six over the period November 15-22.
The Senate is scheduled on Friday to engage in debate on the resolution to extend the SOEs until January 14, 2023.
The Private Sector Organisation of Jamaica (PSOJ), in the meantime, is recommending that the emergency measures be employed over the Christmas period as it argues that a surge in criminal activity is the norm during this time.
PSOJ said while the use of SOEs to contain the current surge of crime and violence is not a long-term solution, it has demonstrated its effectiveness in reducing murders.
---