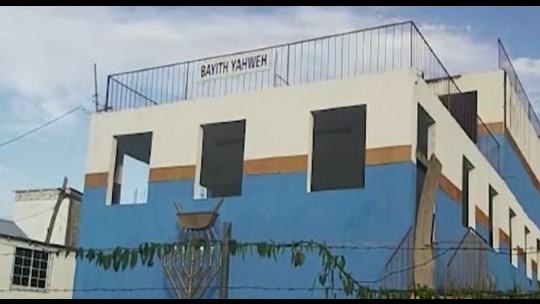 Dr. Warren Thompson, Director of Children and Family Programmes at the CPFSA
By Kimone Witter
The Child Protection and Family Services Agency (CPFSA) says the 23 children who were removed from the Qahal Yahweh compound in Paradise, St. James on Wednesday are to undergo medical examination and further questioning on Thursday.
The children - ages one to 17 years - along with about 15 adults were taken into custody during a multi-agency operation following allegations of child abuse.
In an interview with Radio Jamaica News on Thursday morning, Dr. Warren Thompson, Director of Children and Family Programmes at the CPFSA, said during an inspection of the compound, it was confirmed that the children were in need of care and protection as stipulated under Section 8 of the Child Care and Protection Act.
Dr. Thompson said the children were remanded to state care when they appeared before the St. James Family Court on Wednesday.
"We are gathering additional data and the matter will return to court sometime soon for the court to make some decisions regarding the future and the well-being of these children," he noted.
Dr. Thompson said the authorities were not met with any resistance from members of the religious group during Wednesday's operation.
The religious group has been on the radar of the authorities since a similar raid in 2019.
According to Dr. Thompson, while concerns have been raised about the activities of the group, discussions are continuing about how to act on them.
"The JCF would have had some concerns as well. We would have discussed these concerns and...would have been exploring various options that could be pursued to have the matter addressed. In terms of a total closure, a lockdown, that is not something that the CPFSA alone can do, but the conversations continue," he explained.
---