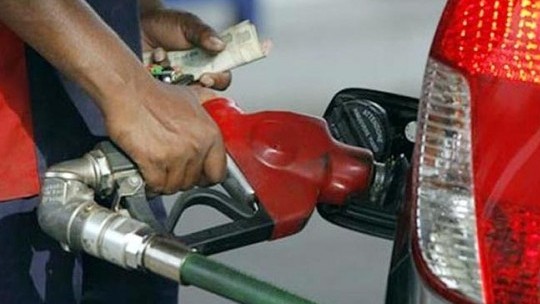 Dennis Chung and Dr. Chris Stokes
Development economist and financial commentator Dr. Chris Stokes and financial commentator and chartered accountant Dennis Chung agree that the purpose of the tax is for a greater good and Jamaica should benefit more in the long term.
Eighty-six per cent of the Jamaican population said the government should reduce or lower the gas tax because of the increase in oil prices.
According to Mr. Chung, Jamaica needs the money from the tax, and if it is reduced or eliminated, the money would have to be found elsewhere.
In addition, he says it would reduce demand and create a ripple effect which would put the country in a worse position.
"The fact of the matter is that we don't produce oil, and if you were to reduce that tax and the demand goes up, then it is going to have an impact on the foreign exchange rate," Mr. Chung argued.
He insisted there are other things that could be done to significantly lessen the impact of the gas tax, however, this can only be achieved if "we're serious about it from a policy perspective".
In addition to the mark-up at gas stations, there is a special consumption tax (SCT) added to each litre, plus a 10 per cent ad valorem tax.
Dr. Chris Stokes warns that reducing the gas tax is a short term measure which would only cause hardship later.
However, he is hopeful that if it stays in place, Jamaica should soon see better days, starting with a reduction in the country's debt-to-GDP ratio.
"I would love to see 45/50; I'd settle for 60 [percentage points]. But to the extent that we keep compromising our ability to raise taxes and to bring down that debt and stay disciplined, we are just kicking the cans down the road in terms of national suffering, lack of fiscal space, lack of ability to invest in roads and then the renewable energies that we're talking about, and my favourite, education," he argued.
Still, he suggested that with the prices of crude oil declining globally, there could be "some relief week to week, month to month going forward".
'Recipe for disaster'
Mr. Chung maintains that the call made by the Jamaica Public Service Company for the suspension of the tariff on fuel is a recipe for disaster.
He argued that the country is ignoring the discussion on alternative solutions.
"I understand the immediate impact of a reduction, but it's like increasing salaries when productivity is low; eventually inflation overtakes you, and that's the challenge that we have to face."
Instead, he questioned why there is no push for a "proper public transportation system" or "using more renewable energy and cutting back on the expensive production that JPS does with heavy fuel oil" - issues he said were more beneficial to a permanent reduction in costs for the general public.
"The gas tax, you might reduce it, but then when the foreign exchange rate moves, you might still be paying the same amount of tax at a reduced rate because of the exchange rate movement," he reiterated.
Mr. Chung and Dr. Stokes were speaking on Radio Jamaica's Beyond the Headlines on Thursday.
---