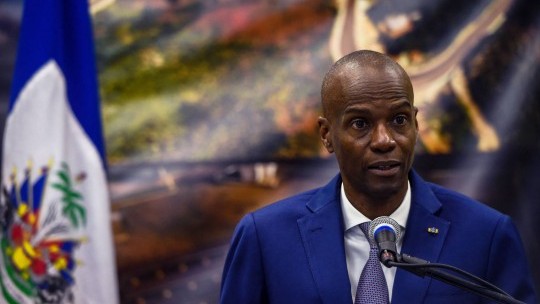 A Haitian-Chilean businessman and former US government informant was today sentenced to life in prison for his role in the brazen, nighttime assassination of Haitian President Jovenel Moïse in July 2021.
Rodolphe Jaar, a convicted drug trafficker, is the first to be convicted in the slaying that plunged Haiti into turmoil.
He pleaded guilty in March to several charges, including conspiracy to commit murder or kidnapping outside the United States and providing material support resulting in death.
Jaar is among 11 defendants, including several Haitian-Americans, who have been charged by US prosecutors in the Southern District of Florida in connection with Moïse's assassination.
In Haiti, dozens have been detained, but after nearly two years, there have been few, if any, charges.
Moïse was assassinated on July 7, 2021, when a group of roughly 20 ex-military Colombian nationals stormed his home in the hills overlooking Port-au-Prince.
He was shot 12 times.
His wife, Martine Moïse, was wounded, but survived the attack.
---