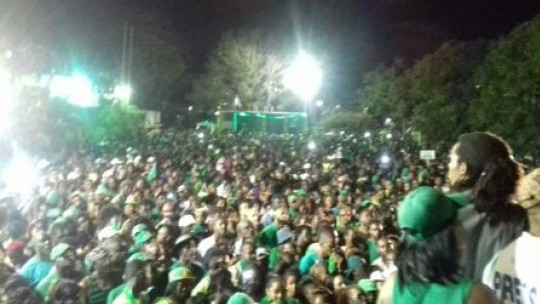 The Jamaica Labour Party (JLP) has won Thursday's general election and will form the next Government of Jamaica.
The victorious party, which is led by Andrew Holness, secured 33 of the 63 seats in Parliament, while the PNP won 30. This is Mr. Holness' first general election win. In the last such polls, on December 29, 2011, the JLP only grabbed 21 of the 63 seats.
Thursday's defeat is the second general election disappointment for Mrs. Simpson Miller who also lost the 2007 election.
This was Jamaica's 17th parliamentary election since the country gained Universal Adult Suffrage in 1944, and the 13th since Independence in 1962.
UPDATE: In the re-count on Saturday, February, 27, the preliminary result in St. Mary South Eastern was reversed, with the incumbent, Dr. Winston Green of the PNP, now being declared the winner, by nine votes, over Dr. Norman Dunn of the JLP.
Dr. Dunn had been declare the winner on Election Night.
---