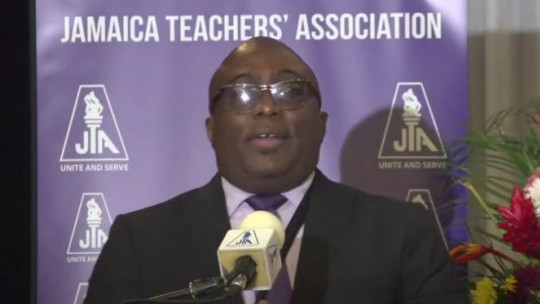 Leighton Johnson
The Jamaica Teachers' Association (JTA) says it will be lobbying the government for an increase in the health insurance coverage for educators.
JTA President Leighton Johnson says an increase in the health insurance coverage will help improve access to health care for educators.
"[The JTA] will continue to advocate with the government to increase the Sagicor health benefits so that our teachers can have the financial backing to do the necessary checks as well as the tests that they require to alleviate or identify some of those conditions that are lurking as a result of the high intensity job that we have to undergo," he elaborated.
Mr. Johnson has urged educators to prioritise their health and well-being by getting regular health checks.
This comes in the wake of the deaths of principal of the St. Elizabeth-based Fullerswood Primary School Tisha Patrick-Rowe, who died last Wednesday, and principal of the St. Andrew-based Jacks Hill Primary School, Donnette Witter, who died on August 31.
Mr. Johnson said educators should prevent burnout by delegating duties, incorporating technology and being creative with their curricula.
He also encouraged teachers to utilise resources available at the Jamaica Teachers' Association to cope with the stress associated with the job.
"The Jamaica Teachers' Association continues to offer the services of psychologists who teachers can call and make appointments with to deal with their psychosocial and other emotional issues," the JTA president advised.
He was a guest Monday on the Morning Agenda on Power 106FM.
---