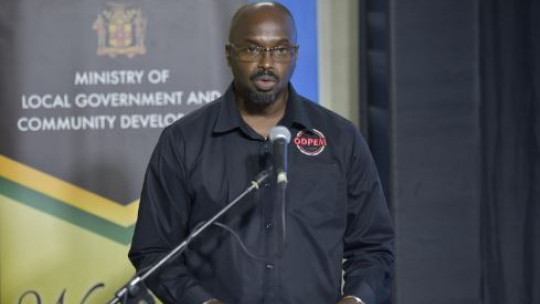 Richard Thompson
By Kimone Witter
There is still a legal hurdle to cross in the establishment of a national alert system for Jamaica as discussions continue with the two main telecommunications providers about their privacy concerns.
Discussions on a national alert system started in January 2018.
The system seeks to provide early warning to residents in the event of a disaster.
Acting Director General of the Office of Disaster Preparedness and Emergency Management, Richard Thompson, said the agency met with representatives of FLOW and Digicel two weeks ago with the hope of moving the process forward.
"It's not something that we have abandoned. But there are some legal hurdles as it relates to how you share data, how you manage data. And you will have to agree that there is a guarded legal process, especially with telephone information," he asserted.
"Remember the legal processes don't happen in a flash. It takes time.
And remember, when we talk about where we are now with the scamming and all these things, we have to ensure and the telecom providers have to ensure that they are protecting the privacy and integrity of their customers. So we have to work through those legal situations," added Mr. Thompson.
He was speaking with Morning Agenda host Sanjay Lewis on Power 106 FM.
Still, the acting director general of ODPEM said the current national disaster emergency response system is comprehensive and ensures residents in the more than 700 disaster prone areas are engaged.
"We have community emergency response teams, we have community disaster teams, and we have what is called your zonal committee where you zone a number of communities in a particular area...and you build the capacity of the community. So there has been always extensive work," he insisted.
Meanwhile, Mr. Thompson said the single shelter which was opened in St. Thomas last week to accommodate flood victims at Old Road in Danvers Pen has been closed.
---