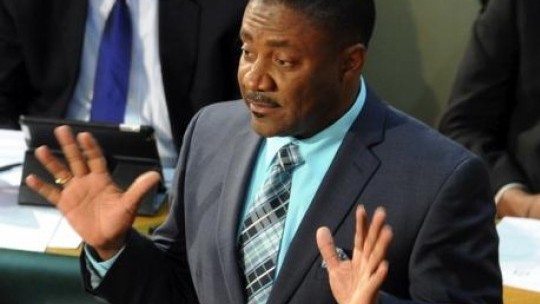 Phillip Paulwell
Opposition Spokesman on Mining Phillip Paulwell has expressed concern aluminium prices are already showing signs of an impending global economic recession, which could lead to closures of Jamaican bauxite plants.
Mr. Paulwell told RJR's call-in programme Hotline on Friday that aluminium prices have fallen from about US$2,200 per tonne to about US$1,700 per tonne.
He said this is approaching the benchmark for declaring a recession.
"When it gets to around 15-14 hundred (dollars), you're really in a recession again, and as we have seen in the past, the Jamaican factories are the first to close when recession occurs because we are regarded as swing locations," he said.
Mr. Paulwell also noted that alumina prices have moved from US$500 per tonne to US$290.
He said more than three years ago, companies required at least US$300 per tonne to break even, therefore, this is a sign companies could already be losing money.
Mr. Paulwell urged the government to be proactive to ensure local jobs are not lost.
JISCO/Alpart
Turning to the problems facing JISCO at its Alpart operations in St. Elizabeth, Mr. Paulwell said the government might have to offer the company incentives to remain open.
He said, while JISCO is a private company, there are things the government can do to help secure jobs, even if a recession hits.
"When we were faced with the closure of Windalco, we called in the company, we signed an agreement with them; we said to them, listen, you need to do certain things to make your plant more efficient, and if you do that, we will relieve you of some of the burden of the bauxite levy at the time...and that worked. I think that is the kind of intervention that a government can do at this time," he pointed out.
But Mr. Paulwell sympathised with the challenges JISCO has been facing in operating the plant, noting that the company might not have anticipated all the repairs the 40-odd year old plant would need when it took over operations in 2016. He added that even when repairs have been undertaken, there are still areas of the plant that are constantly breaking down and the company has also had to contend with a "very old, inefficient energy system".
---